References - Residential Building Glorieta de Quevedo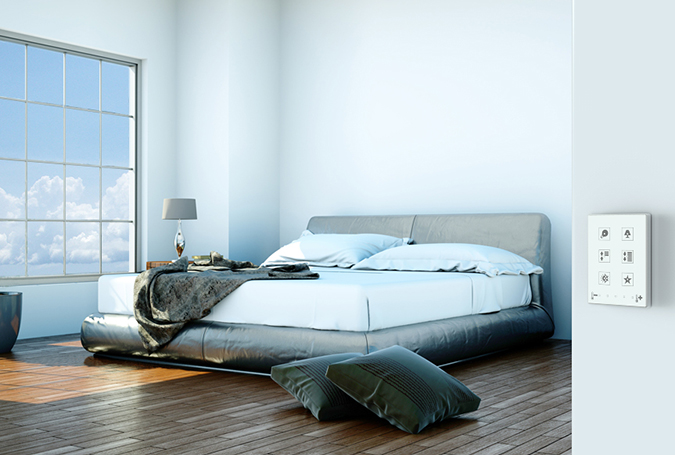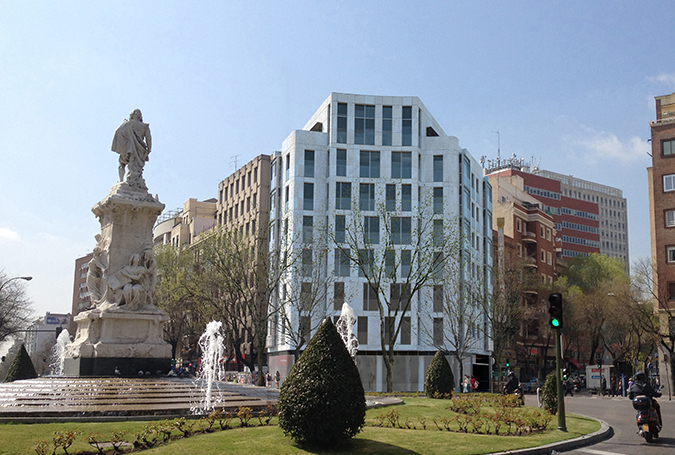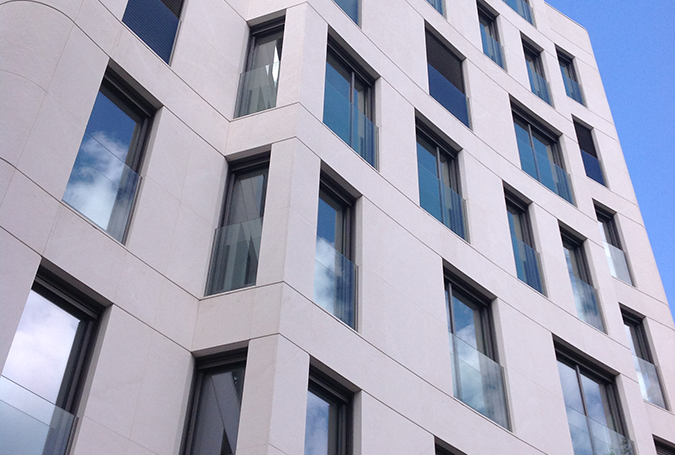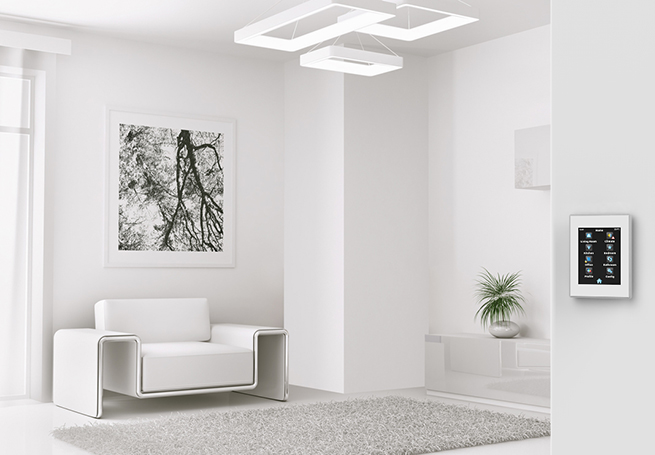 City: Madrid (Spain)
Located in an unbeatable urban space location, these 17 homes are born with luxury building specifications and a high degree of KNX automation to masterfully combine well-being, comfort, energy savings and excellent quality of finishes.
It is an oasis in the centre of the capital endowed with high-tech facilities. The living area of each house is equipped with a modern and beautiful KNX capacitive color touch panel with rounded smooth edges, and a distinctive glass surface soft to the touch, which allows centralizing all the functionalities of the home, both inside and from the outside through the Z41 Remote control, free APP for iPhones and iPads.
Each room and main entrance of the home is equipped with the KNX capacitive switch Touch-MyDesign, which allows tenants to control lighting, blinds, and air conditioning of each room independently. The touch panel, Touch-MyDesign is fully customized the specific functionalities of each room accordingly, so the user can access directly to such functionalities.
Each home has a high level of automation, including the control and management of the following functions:
1)    Control and management of the new HVAC system "Daikin Altherma LT" through the bidirectional Zennio's gateway, ZN1CL-KLIC-DA, which drastically reduce energy consumption.
2)    Control of fan coil units with motorized louvers that allow through Zennio's actuator, MAXinBOX 16, to get the perfect cold temperature of each room providing tenants an efficient consumption and comfort during summers with high temperatures.
3)    Control of underfloor heating to achieve high comfort and avoid annoying air flows.
4)    Advanced control of blinds and 'Super Gradhermetic' slats through Zennio's actuators and specific program, that enables the opening and closing of the slats, or completely orientation of the blades to the desired position of the tenant for achieving the perfect light regulation.
5)    Control of motorized blinds in every room to obtain user's total privacy and control inside the home.
6)    Lighting intensity control through dimmer in the living room and bedrooms, pointing out the installation of Zennio's motion detectors ZN1IO-DETEC-P in the hallway for saving light consumption.
7)    Control of technical flood alarms to automatically detect and prevent floods and avoid them by acting on the solenoid valve.
The achieved result is a high level of comfort for the Glorieta de Quevedo's tenants thanks to Zennio's home automation solutions that lead to huge energy savings and sophisticated high performance properties that can be managed remotely from smartphones and tablets.