Touchscreens and capacitive touch switches - Touchscreens
InZennio Z41
KNX capacitive color touch panel
REF: ZN1VI-TP41C
The InZennio Z41 is a capacitive touch panel which represents an advancement in Digital Home control. Minimalist aesthetics, dominated by simple forms, lead to a timeless design that facilitates integration within working and living environments. Its 4.1" color display in portrait (3:4) makes your management and enjoyment easier, enabling distributed communication within the intelligent home. Z41 includes an internal clock with battery and USB port for program updates. Allows remote control and alarm notification with push messages with smartphone or tablet PC mobile application (Z41 Remote) thanks to its IP port. Available in white, silver and black colors.
Frame options: polycarbonate (ZN1VI-TP41C-xP) or aluminum (ZN1VI-TP41C)
Discontinued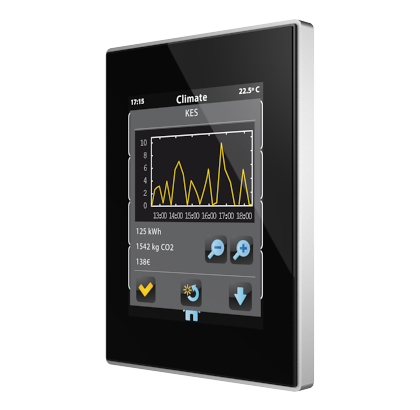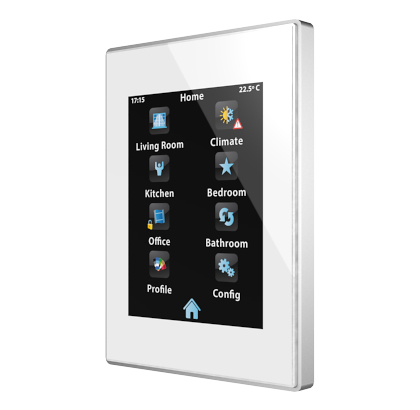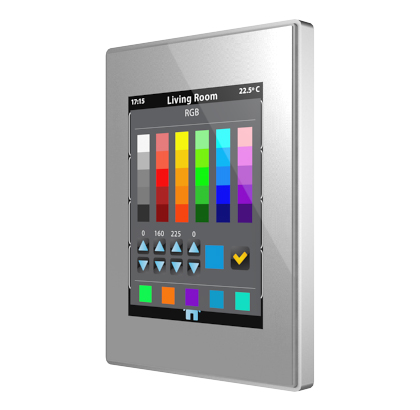 Warning
IMPORTANT NOTE:
The production of this product,
InZennio Z41
, has been discontinued, since it has been replaced by
Z41 Pro (Ref. ZVI-Z41PRO)
, including the same and even greater functionality. However, this discontinued device counts on all the support that may be required: manuals, databases, spare parts and technical support
Update ETS4/ETS5/ETS6 with the last version to be able to import the product.
Application Program ETS
Only for ETS4/ETS5/ETS6 (see Warning)
To update InZennio Z41, it is necessary to download the ETS application program and also update the firmware with the corresponding version.
Older versions.