Certificates and Quality
Our commitment to the highest quality standards.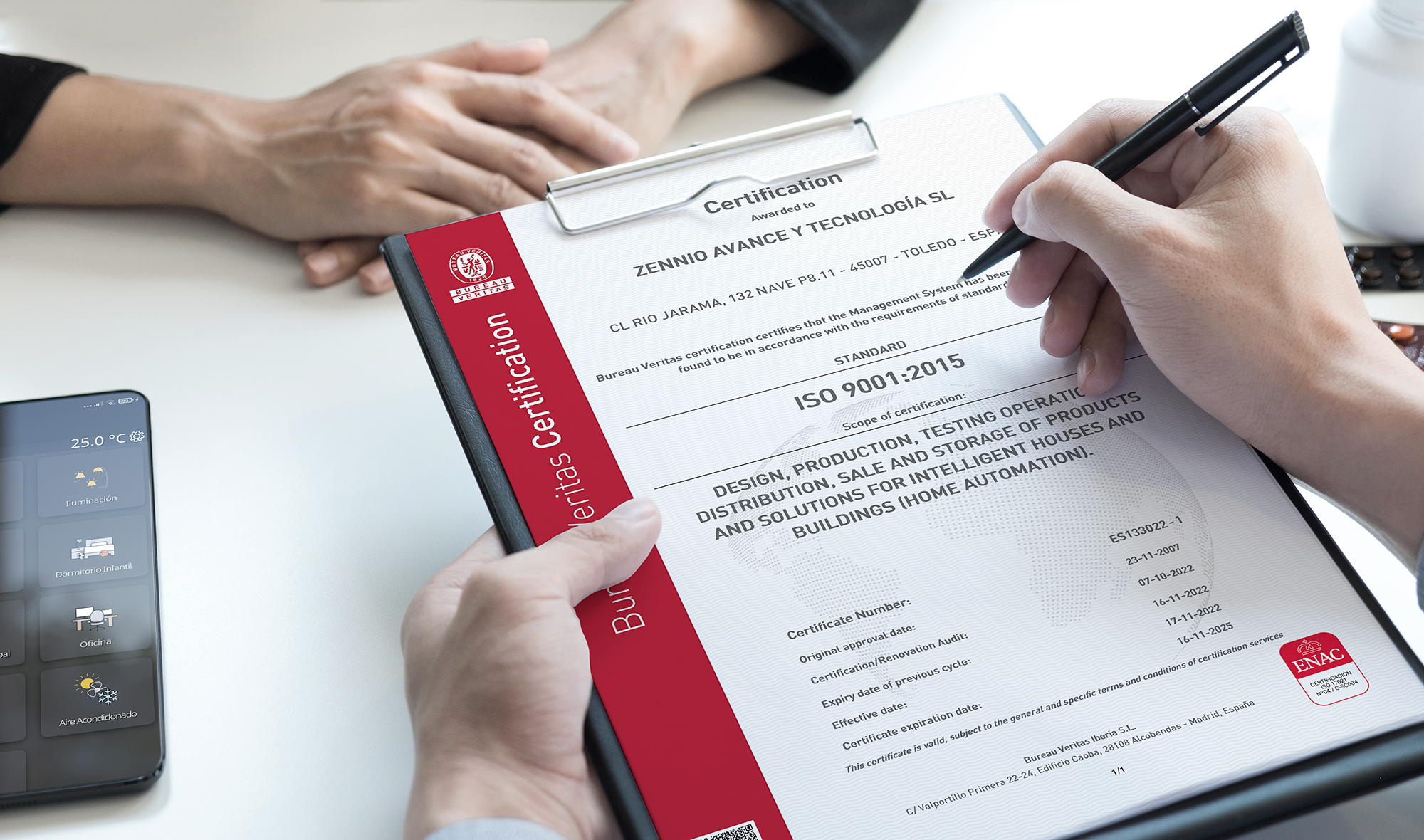 Our professionalism, experience, resources and technology have been decisive in obtaining the highest certifications.
Zennio, with the aim of becoming a referent in efficiency, quality, occupational hazards prevention and sustainable development, certifies ans attests the compliance of the following requirements:
Quality system according to ISO 9001 (see below to download)
Compliance in KNX standard and their interworking requirements (see below to download)
Accredited KNX Test Lab for interworking tests through ISO 9001
Compliance in european directives 2014/30/EU (EMC), 2014/35/EU (LVD), 2014/53/EU (RED) and 2011/65/EU + 2015/863/EU (RoHS) (see below to download our RoHS certificate)
Compliance in Waste from Electrical and Electronic Equipment (WEEE) and registration, evaluation, authorisation and restriction of chemicals (REACH) (see below to download our REACH certificate)
Compliance in UKCA, CMiM, EAC and RCM marks (see each Product page to download the concerned certificate)
Associate member of DiiA and participation in DALI-2 certification program
Compliance in IEC 63044-x series covering general requirements of Home and Building Electroninc Systems (HBES) and Building Automation and Control Systems (BACS)
The full compliance with these requirements is in itself the best guarantee of a product of highest quality, safe and environmentally friendly.