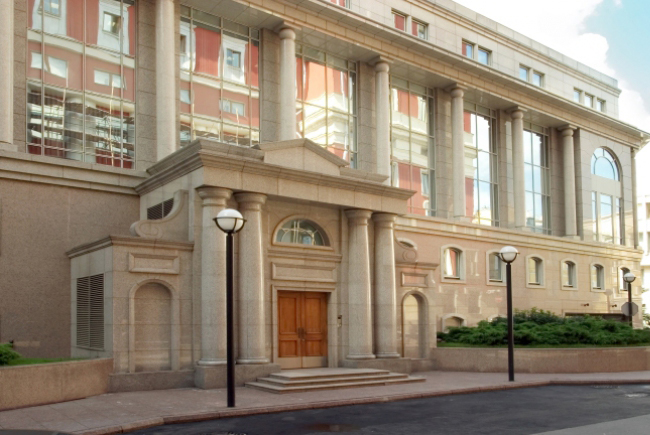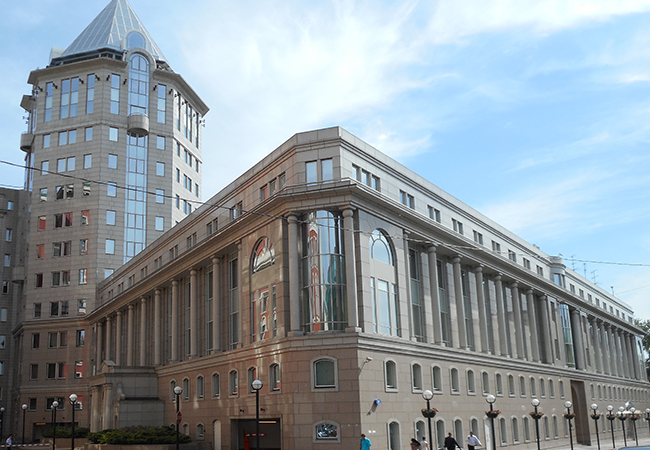 Business Centre, Usad'ba Centr

City: Moscow (Russia)
Zennio has equipped with advanced air conditioning solutions the "Usad'ba Centr", a representative and iconic business and shopping center located in the heart of Moscow in Russia.
The prestigious building was founded by the Moscow government in 1992, which the aim to combine tradition and technology solutions in order to adapt the building to new cultural and social habits of Russian citizens.
This approach is predetermined by architecture lines that harmoniously combine classic and modern elements which are integrated within advanced engineering solutions.
Zennio has equipped the project with a KNX automation solution for controlling the advanced air conditioning systems from Daikin installed in the building, an area in which Zennio already has extensive experience and is considered one of the experts in HVAC KNX control.
It was required to provide the building with a highly efficient device that met the energy efficiency requirements of the center. KLIC-DI (REF: ZN1CL-KLIC-DI) from Zennio, the KNX bidirectional communication interface, was selected for integrating and controlling the commercial and industrial air-conditioning units from Daikin.
Thanks to KLIC-DI bidirectionality, Usad'ba Centr was able to control all the functions of Daikin units while obtaining a perfect integration within different areas of the building, specifically, conference and meeting rooms (i.e. On / Off, temperature set point, operating mode, wind speed, blades, and so forth).
Besides the basic air conditioning control, KLIC-DI brought into the project other advanced functionalities with high added value compared to the control offered by the wired remote control, such as scene settings, time off, temperature limitation, error handling, and so forth.