Touchscreens and capacitive touch switches - Touchscreens
Z41 COM
Color capacitive touch panel with video intercom.
REF: ZVI-Z41COM
Z41 COM is a capacitive touch panel with additional communication features, including video intercom based in Zennio GetFace IP System. Complying with minimalist aesthetics and with the control capabilities of Z41 family (up to 96 functions available), Z41 COM allows a complete communication in smart homes, thanks to the integration with the video intercom Zennio GetFace IP, including microphone and loudspeakers. Remote control from smartphones and tablets through free mobile apps. It includes additional audio output for auto-amplified loudspeaker (not included), USB port for configuration download and Ethernet port. Plug&play system without additional configurations. It does not include inputs. Installation in portrait or landscape is possible.
No compatible with other video intercom systems different from Zennio GetFace IP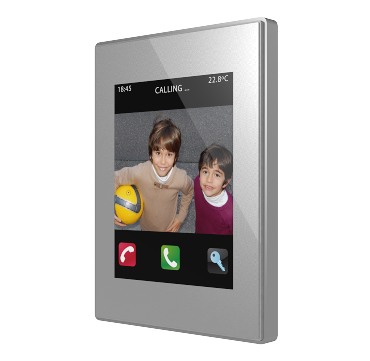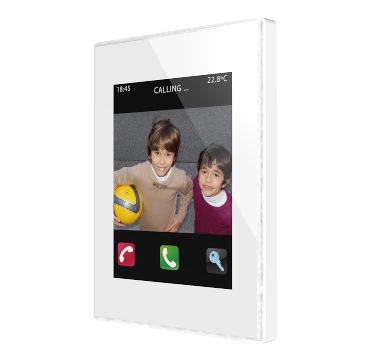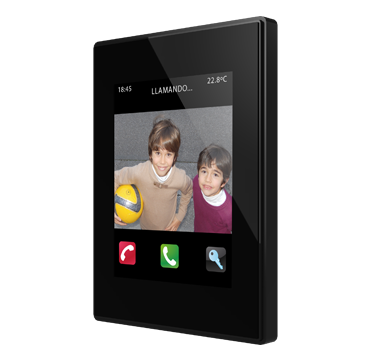 Application Program ETS
Only for ETS5/ETS6 (see Warning)
To update Z41 COM, it is necessary to download the ETS application program and also update the firmware with the corresponding version.
Older versions.
Warning
Update ETS5/ETS6 with the last version to be able to import the product.