KLIC-DA v2
KNX-Daikin Altherma gateway
REF: ZCLDAV2
Zennio gateway to control Daikin Altherma/Altherma 3 units from KNX system in a bidirectional way (see KLIC-DA's Compatibility table). It includes 2 analog-digital inputs for temperature probes, motion sensor or dry contact binary inputs (switches, sensors or push buttons) and 10 logical functions. 2 DIN rail units. Accessories: temperature probe and motion sensor.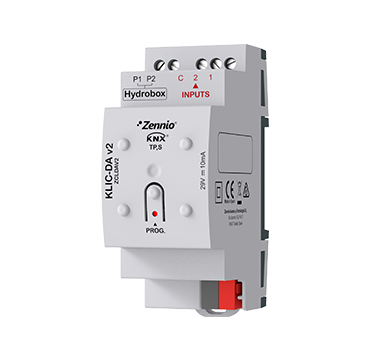 Application Program ETS
Only for ETS5/ETS6 (see Warning).
Warning
Update ETS5/ETS6 with the last version in order to be able to import the product.