Touchscreens and capacitive touch switches - Capacitive touch switches
Z28
Capacitive touch panel (2.8" display) for 70x70 frames
REF: ZVIZ28
Capacitive touch panel with a backlit 2.8″ display, proximity and luminosity sensor and two independent thermostats. Z28 is designed to be installed together only with Zennio frames of 70 x 70 mm (ZS70 series).
35 control points/buttons divided over 5 pages. The built-in proximity sensor makes the screensaver (image, time and date and/or temperature) appear when the touch panel is not being used and the luminosity sensor adjusts the brightness automatically.
Z28 includes 2 analog-digital inputs that can be configured as binary inputs, sensors, push buttons, temperature probes or motion detectors.
Z28 is available in white, anthracite and silver finish.
Accessories: temperature probe, motion sensor.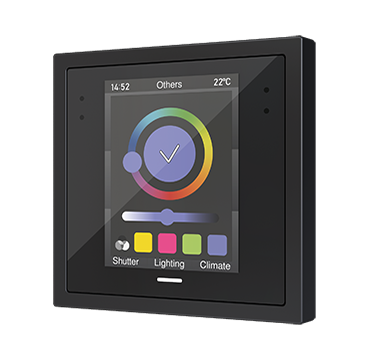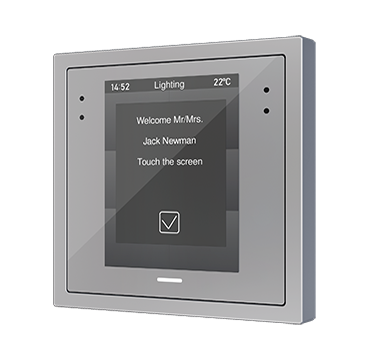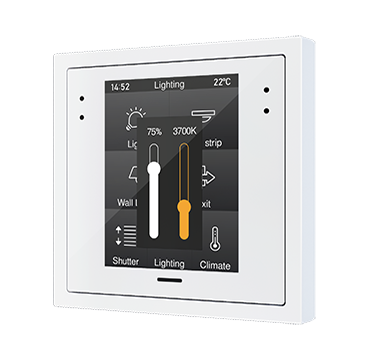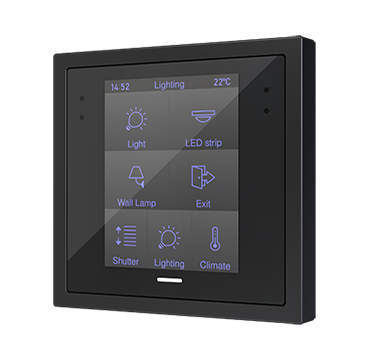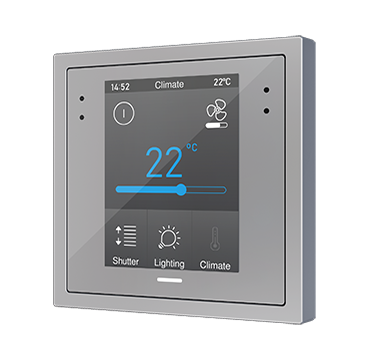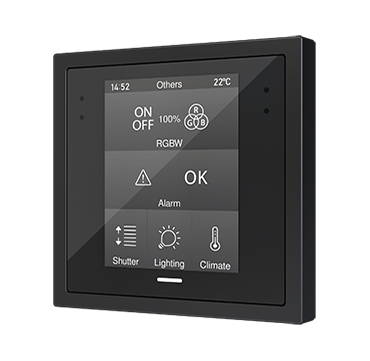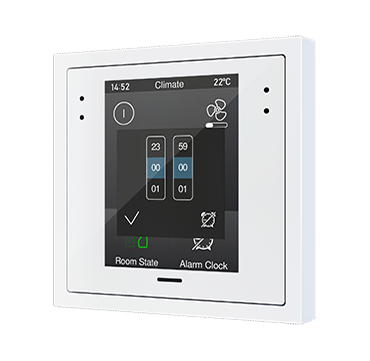 Application Program ETS
Only for ETS5/ETS6 (see Warning)
Warning
Update ETS5/ETS6 with the last version in order to be able to import the product.