Touchscreens and capacitive touch switches - Capacitive touch switches
Tecla 55 X2 Sign
Device intended for the selection and notification of the states DND/MUR through color backlit icons.
REF: ZVIT55X2S
Polycarbonate capacitive switch with DND & MUR backlit icons, in color, for the selection and notification of those states. Make the most of it by installing it in pairs, that is, locating a device inside the room so that the guest could select Do not disturb or Make up the room and a second device outside the room to show the housekeeping personnel the state selected by the guest. The icons are attenuated when proximity is not detected and can regulate their brightness according to the ambient luminosity.
Flush mounted in frames from Zennio ZS55 family. Installation in standard back box with 55 x 55 frames. Frame not included.
Accessories: temperature probe…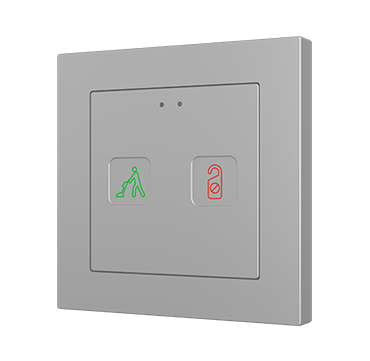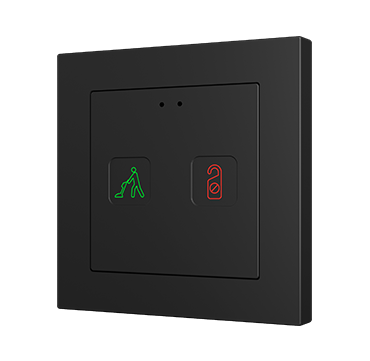 Application Program ETS
Only for ETS5/ETS6 (see Warning).
Warning
Update ETS5/ETS6 with the last version in order to be able to import the product.