BIN 4X
Universal interface with 4 binary inputs/LED outputs
REF: ZIO-BIN4X
BIN 4X is a module with 4 configurable channels as binary inputs or LED outputs. Binary inputs can be configured as sensors, switches or potential-free push buttons. Binary outputs can be used for low current LED control. Installation in standard mounting box.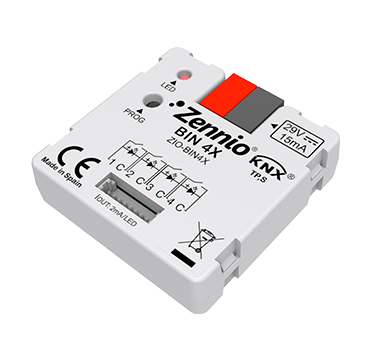 Application Program ETS
Only for ETS5/ETS6 (see Warning)
Warning
Update ETS5/ETS6 with the last version in order to be able to import the product.