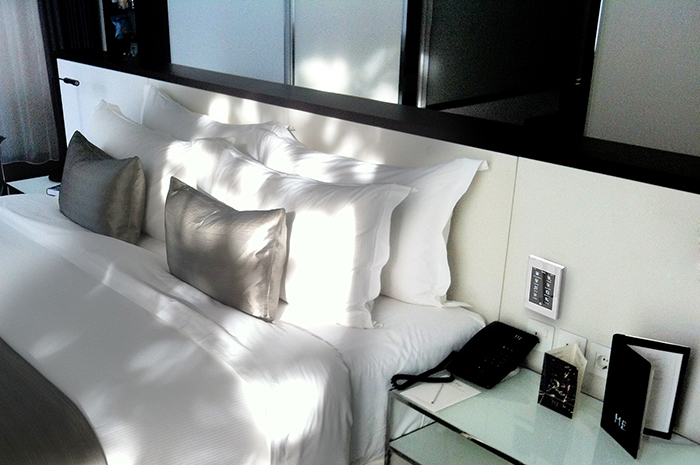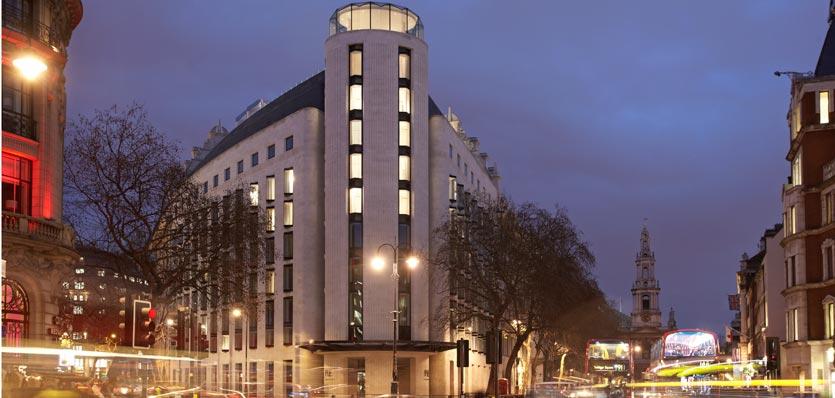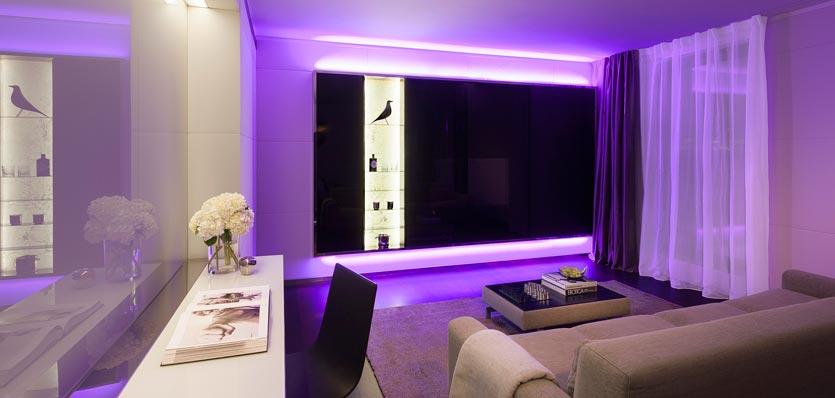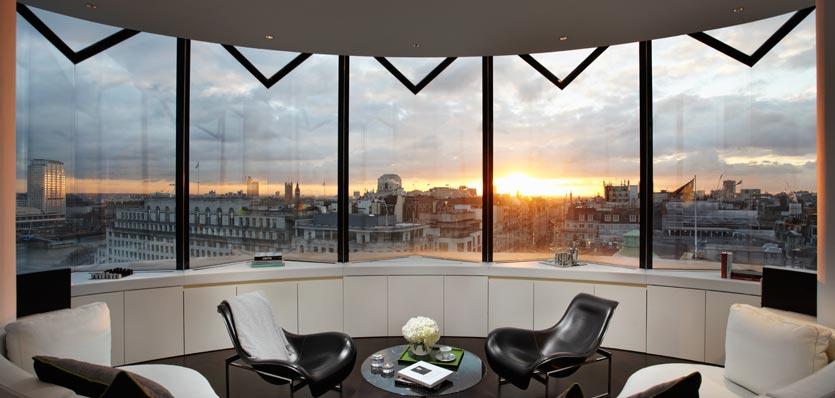 Hotel Me London

City: London (United Kingdom)
The Me Hotel London (UK) and the prestigious architectural firm of Norman Foster, Foster and Partners, have appointed Zennio as the principal KNX home automation manufacturer to equip all rooms and public areas of the luxury landmark 5-Star Hotel located in 'The Strand ', at the artistic and cultural heart of London.
The hotel, part of the Melia Group, with a modern and fresh air style, is geared to make the stay of guest a perfect host, making available 157 rooms with the best facilities and the most exclusive services which bring at the forefront the concept of hospitality.
All rooms are equipped with InZennio Z41KNX touch screens, which under a modern and compact design, with carefully rounded edges, and a soft capacitive touch panel, definitely adds a plus of style to each room, and allows guests, among other things, to perform some functionalities such as:
Regulate lights in a personalized manner through the lighting controller Luzen Plus to create an individual light atmosphere while enjoying the spectacular views of London Eye, Trafalgar Square, and Covent Garden.
Manage RGB LED lighting control through Lumento X3 to create a wide variety of colors in the selected spaces and enjoy from relaxing and chic environments.
Manage the climate of rooms through ACTinBOX Max6 for 4 pipe fan coils to regulate temperature, so guests can enjoy from their own defined pleasant atmosphere.
Enjoy the stay and comfort in the room, without an inner card holder, thanks to KNX motion detector with luminosity sensor.
Definitely, a hotel brimming with amenities and comfort where the KNX solutions from Zennio combined with an outstanding design make the stay of its guests unforgettable by creating the desired atmospheres in each room.